Study in India Expo Abidjan 2022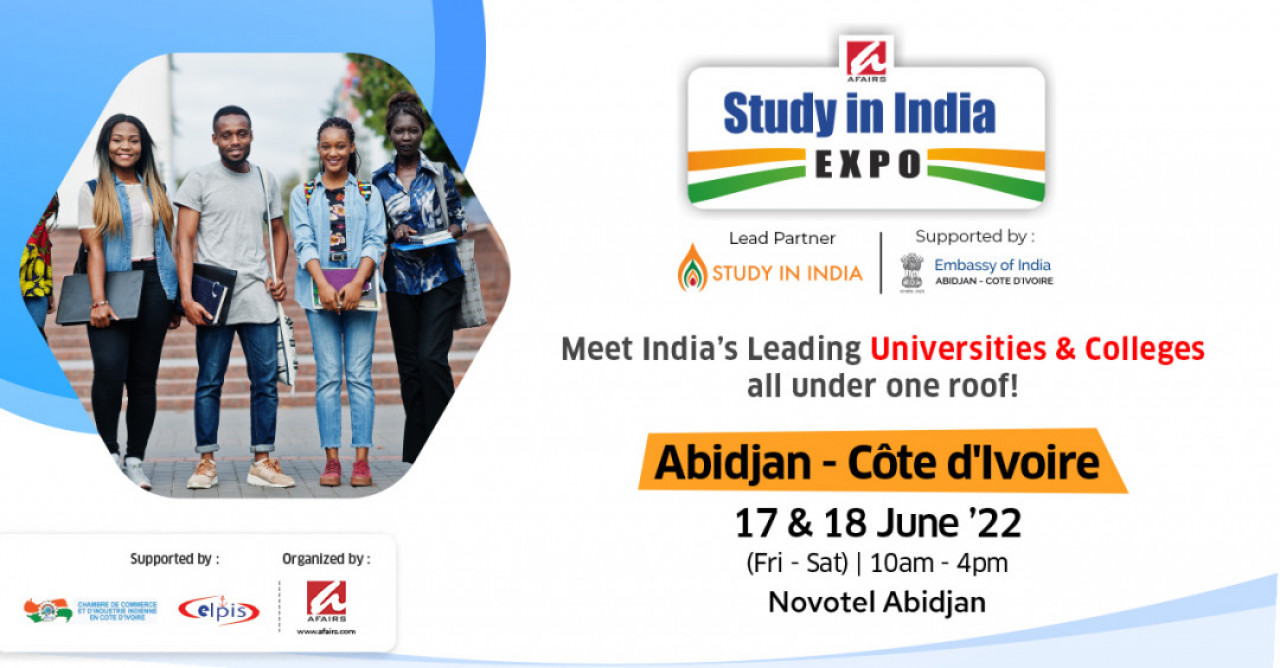 'Study in India Expo' is the most renowned & trustworthy fair for Higher Education In India. And now we are coming to Abidjan, Côte d'Ivoire! Here's your chance to interact directly with the International Admission Directors of the Finest Indian Institutions with over 200+ High in Demand courses, all under one roof!
Explore, evaluate & choose the right career option. Quality education offered at an affordable rate. Visit us on 17 - 18 June' 22 (Fri-Sat) at Novotel Hotel, Abidjan. Timings: 10 am to 4 pm. Entry is Free!
Click here for Free Registration: https://studyinindiaexpo.com/africa?utm_source=ac
Start Date: Vendredi 17 Jui 2022
End Date: Samedi 18 Jui 2022
Time: 10:00 - 16:00
Where : Novotel Abidjan, Avenue Du General De Gaulle, Abidjan, Abidjan, Côte d'Ivoire
Country: Côte d'Ivoire
Category: Exposition
Promoter: Afairs Exhibtions
Mes Gadgets